Virginia Beach Sports Center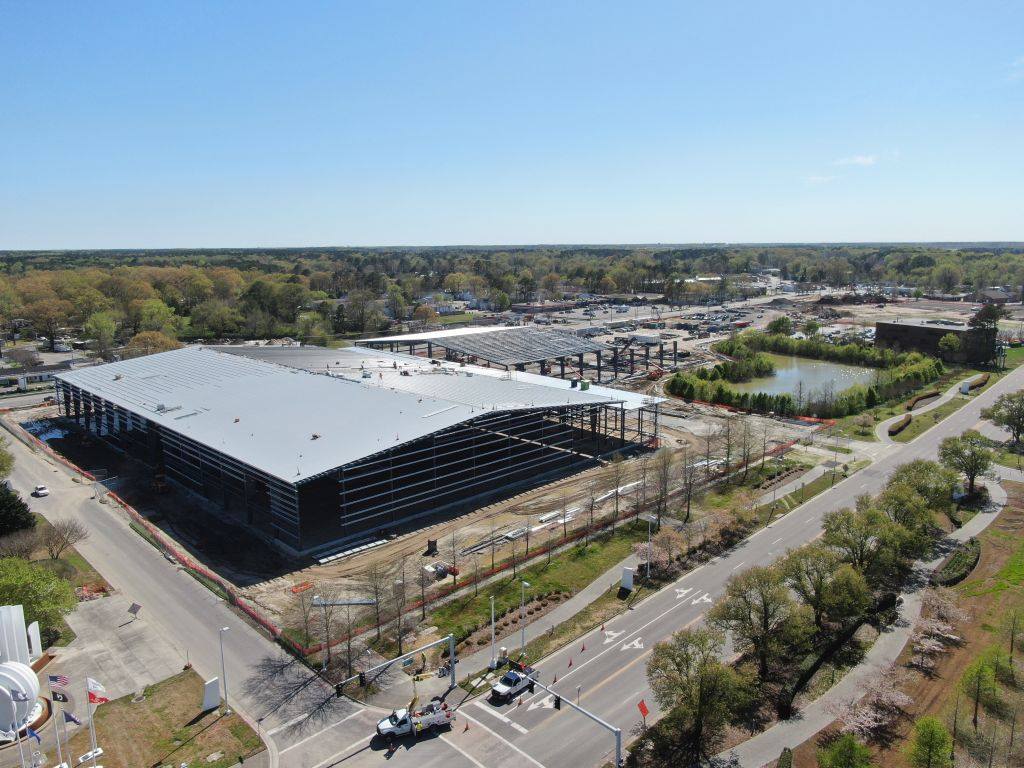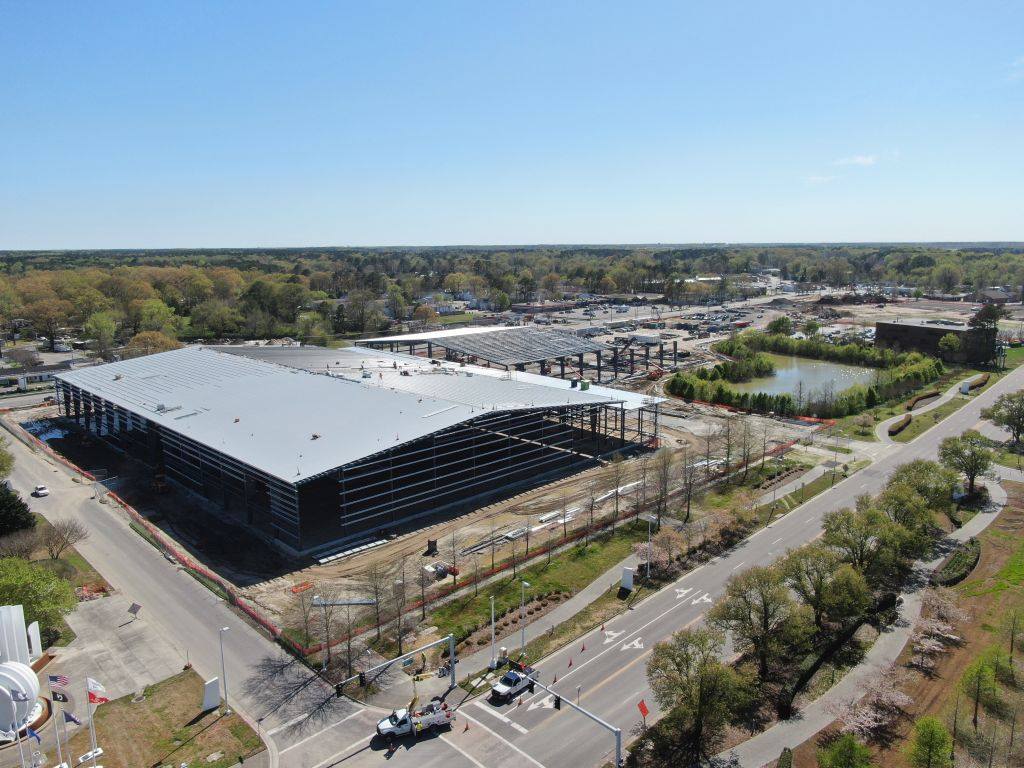 Project Details
Market:
Sports and Recreation
Client:
MEB General Contractors, Inc.
End Use:
Sports and Recreation Complex
Size:
285,000 sq. ft.
Location:
Virginia Beach, VA
MEB knew that an engineered building system would be the best solution for the facility because of the cost and schedule, but was concerned that the aesthetics desired could not be achieved by the traditional "metal building" design.
BlueScope Construction specializes in "hybrid" engineered buildings, structural engineering, and steel erection. We introduced different panels and other materials to help achieve an attractive appearance and still managed to keep the cost of the facility within the budget.
BlueScope's design-build solution involved several major changes as we coordinated the design with bleacher and other sporting accessory suppliers. Steel erection is by BlueScope Erection Services, our own in-house crew. Working closely with MEB, we shared safety and other best-known practices to build the structural shell in a very tight location.
With seating for 5,000 spectators, special features of the facility include 12 basketball courts (convertible to 24 volleyball courts); a 200 meter hydraulically banked track, warm-up lanes, swing restrooms with special doping control rooms, dedicated officials and athlete locker rooms, concessions and meeting room and event areas.
Do you have an upcoming project? Let's talk!
Contact Us